Heute machen wir uns mit MRT (Mass Rapid Transit), Bus und Boot auf den Weg nach Pulau Ubin, eine kleine Insel in der Strasse von Johor, zwischen Singapur und Malaysia auf der die Zeit stehengeblieben sein soll.
Sowohl der Reiseführer, den wir überteuert am Flughafen in Phuket erworben hatten, als auch der nette Herr mit dem ich auf dem Boot kurz quatsche empfehlen ein Fahrrad zu mieten um die Insel zu erkunden. Aber irgendwie sind wir zu faul. Kurz vorm Anlegen fängt es dann auch pünktlich an zu regnen und wächst sich zu einem echten Tropengewitter aus.
Ausserdem sind wir auch schon wieder ein bisschen spät dran, und so haben wir genug Ausreden auf die Fahrradanmietung zu verzichten. Wir bieten aber jedem Fahrradvermieter an, sofort bei ihm zwei Räder zu mieten wenn er machen kann dass der Regen sofort aufhört… Darauf möchte sich keiner einlassen.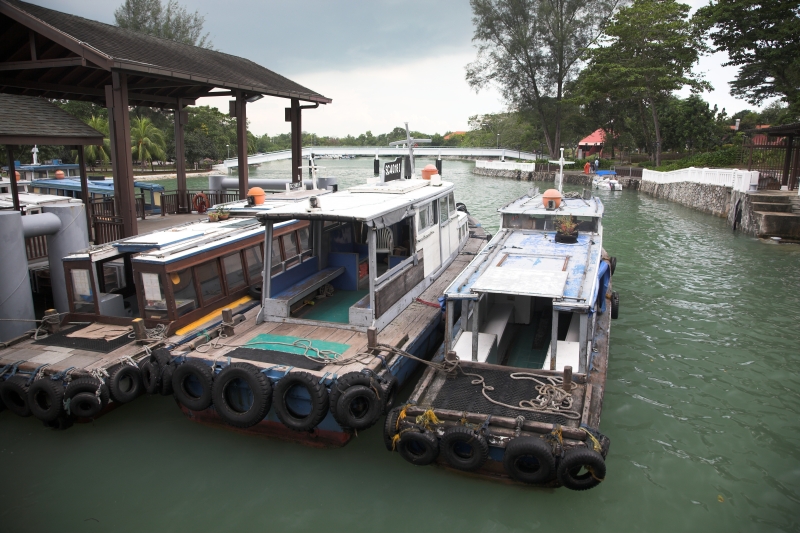 Changi Village: Umsteigen vom Bus ins Boot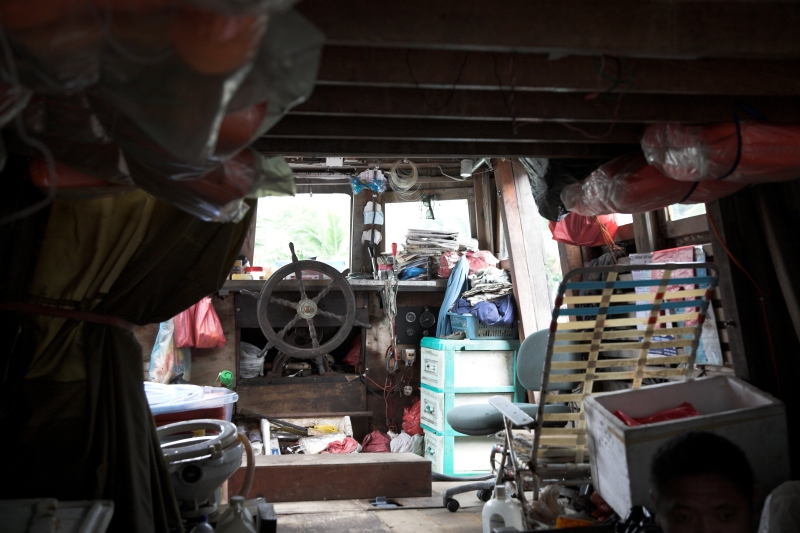 Don't pay the ferryman, before he gets you to the other side..
Das "Bumboat" das einen für 2,5 SGD (=1,5 EUR) pro Person übersetzt. Bezahlen mussten wir allerdings im Voraus.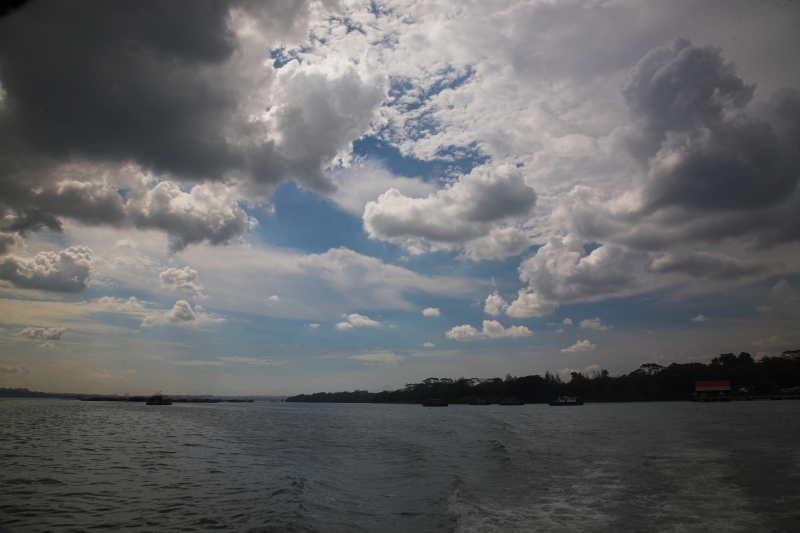 Nach dem Gewitter ist vor dem Gewitter: in Singapur blitzt es an bis zu 200 Tagen im Jahr.